DNFT® Chiropractor Salt Lake City
I am honored to be taking over Dr. Lacey's Picard's DNFT® chiropractic practice in Salt Lake City. She is improving daily and has come a very long way. Most Thursday mornings when I am in Salt Lake working, I visit Lacey, laugh, talk about important life lessons and I treat her using our technique, DNFT Chiropractic. Lacey has a long way to go although considering where she has been, her recovery has been miraculous.
Here is a little overview of how I came to specialize in DNFT chiropractic: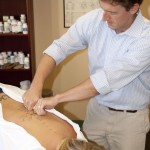 While still in chiropractic college, I came across a very powerful chiropractic technique system. I learned the basics and got a lot of experience working with the technique in school and in a field doctor's office. I felt confident enough with the foundational tools to open a practice from scratch in Colorado Springs.
My practice goals in the beginning and continuing today are to offer a service which provides light force adjustments that hold which leads to progressive office visits leading to being able to clear out a new client in about 3 visits. I knew I need an analysis method which offered objective, consistent and accurate information on the chiropractic subluxation and how stress is stored in the body. I found it and this technology has allowed growth and healing solutions beyond expectations.
Contact us for a free initial consultation. Remember, we specialize in fewer visits, gentle adjustments and long lasting corrections!
– Directional Non-Force Technique® and DNFT® are registered trademarks owned by Christopher John DC of Beverly Hills, CA